Two Awards, One Week: Aesty's Dual Heater™ Feature Earns it a Patent Award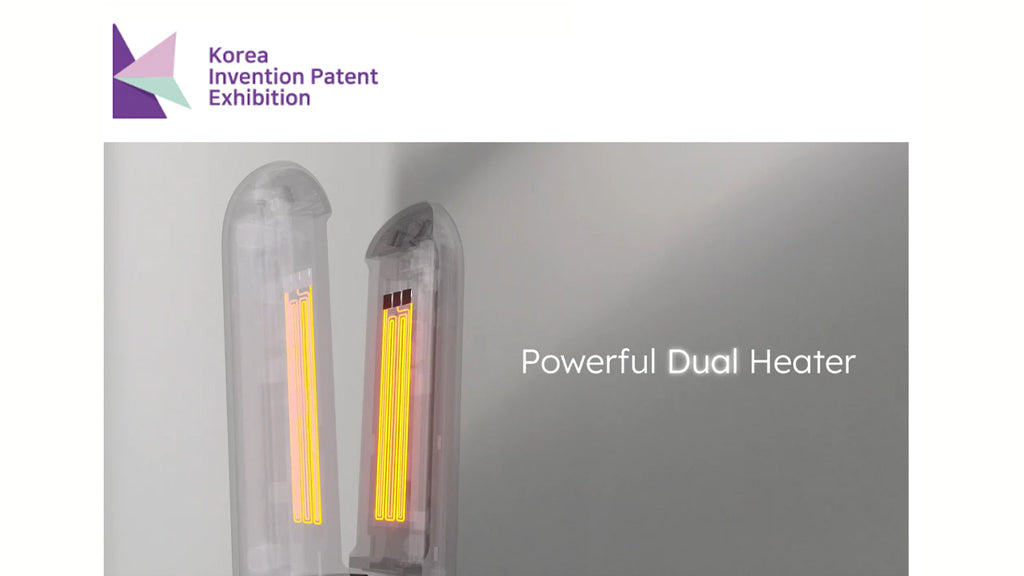 Aesty has had quite an eventful start to the year, gaining further global recognition for its innovative features and distinct design. After receiving a CES Innovation Award, Aesty was also showcased at the Korea Invention Patent Exhibition, where it took home a patent award for its innovative Dual Heater™ feature. All of this within the span of one week. 

Clint Yun, the Vice President of Mangoslab responsible for Aesty's sales & marketing strategy, was interviewed and featured on Korean national news channel YTN.
"It has been incredibly rewarding witnessing Aesty's unique design and features being repeatedly recognized and awarded by organizations such as the Korea Invention Patent Exhibition. We are committed to continuing the development of products that help improve the lives of their users" said Yun. 
The Dual Heater™ is an advanced feature never before seen in hair straighteners. Each heating plate contains two heaters, resulting in evenly-distributed heat and a heat-up time of just 40 seconds. It also allows for both corded and cordless use; a rarity amongst hair straighteners. When you're on the move, rely on its 4-cell lithium-ion battery to keep the power flowing. And when you're at home (or anywhere with a power outlet), simply plug it into the A/C power supply for uninterrupted use. The choice is yours!
Aesty's Dual Heater™ feature is just one of many that distinguish it from other straighteners, earning it not one, but two awards in a week. To keep up with other exciting news, be sure to subscribe to Aesty's newsletter!
Written by Matt Hutton Hofmann