Aesty Cordless Flat Iron Honored With CES Innovation Award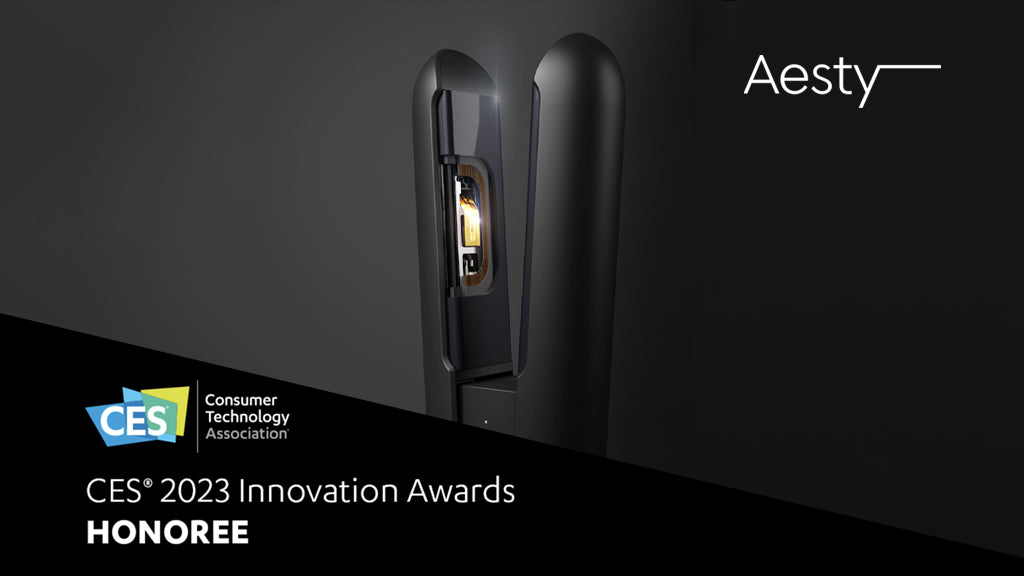 Aesty is now proudly an Honoree of a CES 2023 Innovation Award for the Dual Heater™ cordless hair straightener. The CES Innovation Awards are an annual competition where awards are given to various consumer technology products for both their outstanding design and engineering. Winners are decided by a panel of judges that are highly-experienced experts in their fields, consisting of consumer technology designers, engineers, and media members.
Aesty's Dual Heater is packed with innovative features that prevent hair damage and add convenience, usability, and top-notch performance to the lives of its users. Hybrid Mode™, the Hidden Hinge™, and smart heating technology are just a few reasons that Aesty has had a breakthrough in the hair device world. These features, coupled with a beautiful, sleek design are what earned the device its CES award.
CES, the largest technology trade show held in North America, will be taking place from January 5-8 next year. Aesty will have a booth showcasing its products, so please feel free to stop by and learn more about the first hair straightener to ever receive a CES Innovation award. More on this to come!